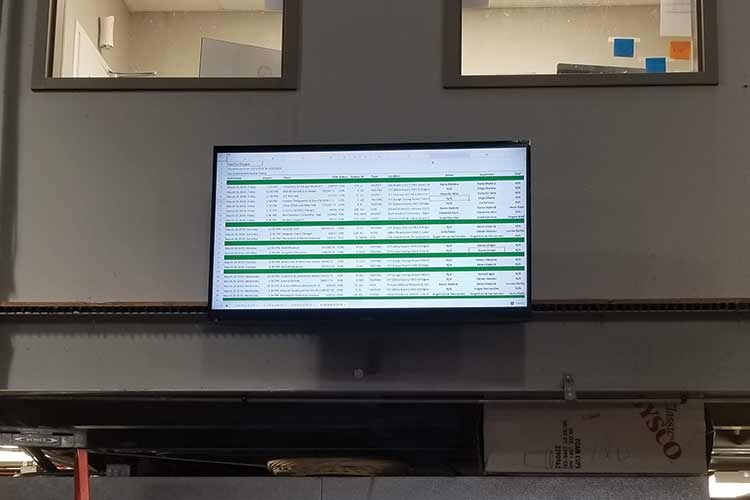 PROJECT DETAILS:
Installation, Wiring, Mounting, and Display Integration for the warehouse department at Food For Thought
Client :

Food For Thought

Category :

Windows Server Environment

Date :

August 2019

Website :

foodforthoughtchicago.com

Location :

Lincolnwood, IL
PROJECT DETAILS:
DISPLAY INTEGRATION AND INSTALLATION
Food For Thought requested a screen integration with their information systems so that their warehouse department could see on-going orders for that day. Working closely with them, we decided to mount a screen hanging above the main warehouse section.
We provided the installation, wiring, TV mounting, and initial setup of integrating it into there system(s).