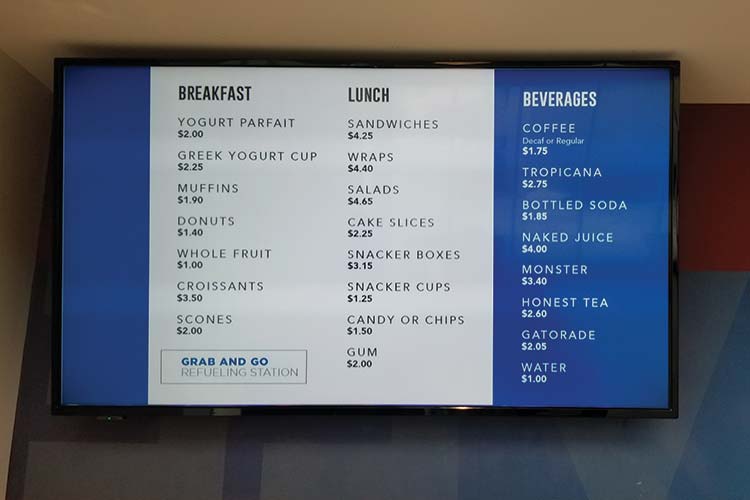 PROJECT DETAILS:
Consultation and Display Installation services for Rosalind Franklin University's new cafe section
Client :

Rosalind Franklin University

Category :

Cloud Services, IT Consultation, On-Site Support, Windows Server Environment

Date :

February 2020

Website :

rosalindfranklin.edu/

Location :

North Chicago, IL
PROJECT DETAILS:
DISPLAY INSTALLATION AND INTEGRATION
Rosalind Franklin University, based in North Chicago, IL had requested a new display screen in a newly opened section of their cafe. Alliance Technologies provided consultation, and recommended a screen setup that would integrate with their own display system for menus.
Alliance Technologies provided the equipment and installation including wiring for power and display, mounting, and initial integration into their cloud system.